Headline Sponsor for Semi-Pro Team
Posted: Mar 3, 2022 | Last Updated: Mar 3, 2022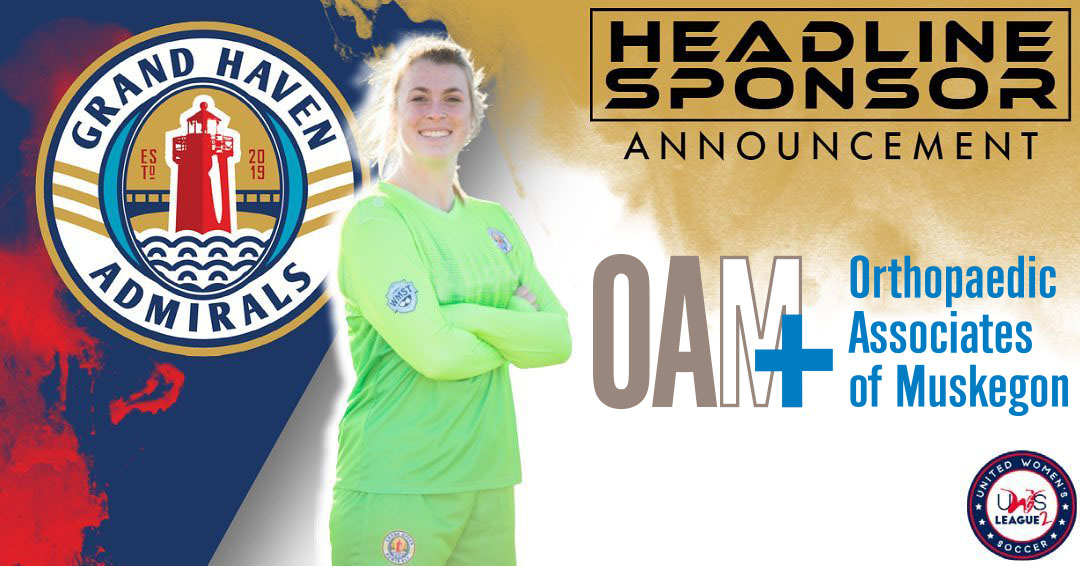 OAM is proud to be the Headline Sponsor of the Grand Haven Admirals women's semi-pro soccer team for the upcoming 2022 season.
We are honored to support the team and have the OAM logo displayed on their jersey. As of 2021, the Grand Haven Admirals currently roster a men's outdoor team in the United Premier Soccer League (UPSL) and a women's outdoor team in the United Women's Soccer League 2 (UWS2).
The Grand Haven Admirals hope to provide a first-class organization on and off the field for many years to come. The Admirals' mission as a top-tier organization revolves around the concept of a partner- and fan-oriented experience where the supporters feel like majority-owners within the club.
You can learn more and follow both the women's and men's teams from their web site at https://www.ghadmirals.com or from their Facebook page at https://www.facebook.com/ghadmirals/. We wish them all the best. Go Admirals!