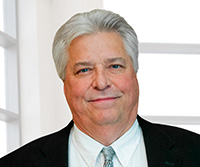 Specialties
Appointment Scheduling:
231-733-1213
Surgery Scheduling:
231-733-1214
First Visit Patient Forms
In preparation for your first visit, we will need you to complete your medical history and bring additional items. See the First Visit page for more information.
Daniel J. Fett, D.O.
Orthopaedic Surgery
Dr. Fett is a lifelong resident of West Michigan. Born in Grand Haven, he graduated from Grand Haven High School. Dr. Fett Returned to West Michigan after medical school for his internship and was a founder of the Norton Shores Medi-Center. He and his family left West Michigan for his residency and came back in 1994 to join Tri-County Orthopaedics, which recently merged with OAM.
Education
Michigan State University, College of Osteopathic Medicine, 1981
Professional Training
Residency: Lansing General Hospital in Lansing, Michigan
Internship: Muskegon General Hospital in Muskegon, Michigan
View full credentials